The offer of professional telemetry and location systems – telemetry.pl:
Equipment
Monitoring and control modules from the economic series
Monitoring and control modules from the professional series, enabling the implementation of local control programs and communication with external devices
Battery-operated, energy-saving measuring and recording devices
Battery location devices with the ability to monitor basic vehicle parameters (fuel level, door opening, engine operation)
Modems and routers, antennas, cables, spare batteries, sensors and measuring transducers, buffer power supplies
Communication gates, converters and I / O extensions
Telemetry SIM cards with a static IP address in APN telemetry.pl
Software
Software to remote and local configuration and for programming modules
Software to remote management of energy-saving modules
Communication software for data collection by a telemetry module, modem, router or Internet. The software provides data through standard
PC interfaces, ODBC (direct write to a relational database) and through CSV files
Visualization, archiving and reporting software
Internet Data Portal visualization platform
Services
Flat-rate telemetry tariffs for data transmission in APN telemetria.pl
www.telemetria.pl Internet portal
Data hosting
Complete system applications implemented by the network of Authorized Partners telemetria.pl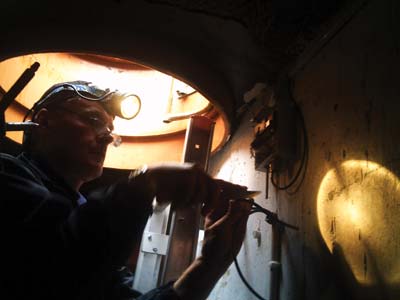 Main application areas: water and wastewater management, environmental protection, heat and occupational energy, transport, object protection. Examples of applications: monitoring and control of pumping stations, monitoring of gas reduction stations, remote reading of media consumption (water, heat, gas, electricity), non-contact temperature control of components in switchboards, location of vehicles and containers, water level measurement (wells, water intakes, rivers), tank level measurement, monitoring of overhead transmission lines, monitoring of elevators, monitoring of temperature and humidity in silos, data transfer from meteo stations, air pollution measurements, monitoring of parameters and control of cathodic protection installation of pipelines, tanks and other metal structures buried in the ground or submerged in water.