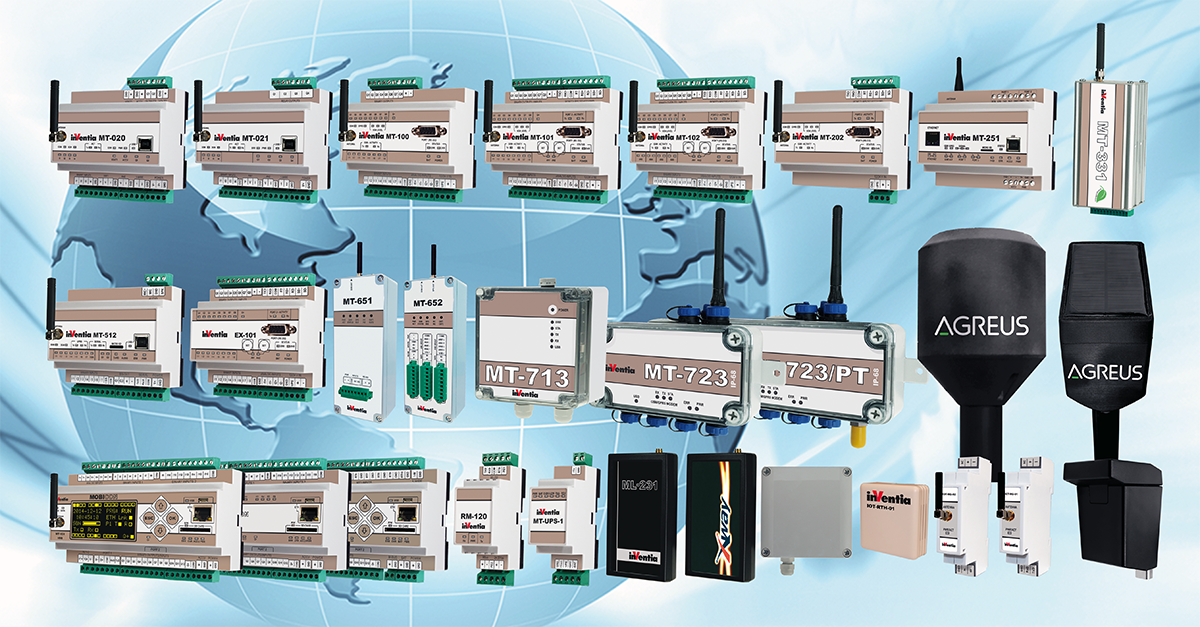 The MT series telemetry modules and ML location tracking modules offered by INVENTIA are fully professional devices for wireless monitoring and control applications either in large or small systems. Powerful features and flexible configuration capabilities, integral inputs and outputs for real world signals, and supported standard transmission protocols for industrial automation devices, make the MT modules an unparalleled solution for advanced telemetric and telematic systems.
An additional advantage of the offered solution is a dedicated configuration software, which does not require high skills from the user and allows proper and quick configuration of the modules. The modules can be configured either locally using serial port, or remotely using GPRS. Particularly important feature is the remote configuration capability which ensures the maintenance costs savings in case of widespread systems.
We offer a wide range of modules that are designed for different applications and which belong to different price groups.
Economic telemetry and control module – MT-331
Mobile Controllers for GSM/GPRS telemetry – MOBICON MT-151 LED v2, MT-151 HMI v2 and MOBICON MT-156 HMI
Telemetry and control modules of professional series which provide the execution of local control programs and the communication with external devices – MT-100, MT-101, MT-102
Battery GSM/GPRS module for alarm systems and remote reading of water meters – MT-051
Battery powered, energy saving measuring and data logging devices – MT-713 v2, MT-723 and MT-723 PT with integrated pressure gauge
Dedicated modules (OEM)
IoT devices family – measuring sensors
Microprocessor controlled UPS module – MT-UPS-1
Temperature, humidity and atmospheric pressure wall sensor: THF-01
GPRS modems and routers, antennas, cables, spare batteries, measuring sensors and converters, and buffered power supplies
Telemetric SIM cards with static IP address in the "telemetria.pl" APN (with or without monthly limit for data transfer)
User software tools